A great way to let more natural light into your home without sacrificing privacy. Make your rooms feel brighter, larger, and more inviting. 10-year factory warranty against leaks.
SOLAR POWERED "FRESH AIR" SKYLIGHTS
ELECTRIC "FRESH AIR" SKYLIGHTS
MANUAL "FRESH AIR" SKYLIGHTS

Solar Powered "Fresh Air" Skylights
Open and close your skylight with the power of the sun! Fitted with a solar panel, this skylight collects the sun's energy and uses it to open and close the skylight with a touch of a button.
Electric "Fresh Air" Skylights
Rather use your home's electricity to open and close your skylight? The Electric "Fresh Air" Skylight is equipped with a concealed battery that operates the skylight with a remote control.
Manual "Fresh Air" Skylights
For skylights within reach, the Manual "Fresh Air" Skylight allows you to easily open and close your skylight with just a turn of a handle.
Unlike our "Fresh Air" skylights that open to bring in fresh air, the Fixed Skylight is designed to only bring in natural light to your space, making it ideal for spaces like sunrooms and porches.
Worried that you cannot install a skylight because your home has a flat or a low-pitched roof? The Flat Roof Skylight features a curved glass allowing water to disperse and you enjoy uninterrupted natural light.
Get the maximum amount of daylight possible with the Skymax skylight that gives you flexibility on the size of skylight you want – even up to 10 feet in length!
If you are looking for a more custom size skylight to fit your unique space, our line of custom skylights allow you to pick the type of skylight you want, whether that be a "fresh air" skylight or fixed in the size you need.
Our skylights help bring the outside in, delivering unmatched quality, beautiful results, and a brighter home for your family. We have all the skylight options and information you need to make a decision that's right for your home.
Our doors come in the same material.
Browse our Inspiration Gallery for designs and ideas that can help you choose the right replacement windows and doors to complement your home and personality.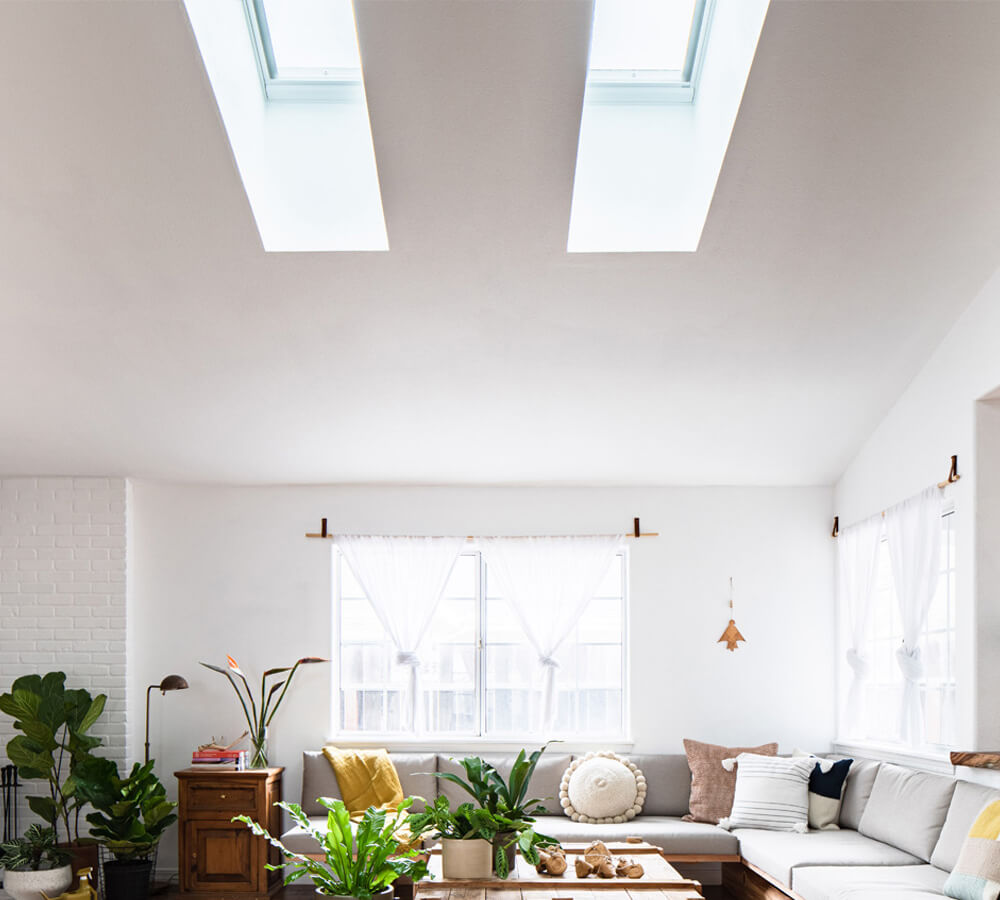 Whether you would like a salesman to come to your home for a free consultation or you have a window list, or set of plans, feel free to reach out with any and all requests and someone on our team will get back to you.
1790 W. 4th Street Reno, NV